WE ARE A COMPANY DEDICATED TO THE MANUFACTURE AND LIFT MAINTENANCE
We are an international company founded in 1963 and is devoted to the design, production, installation, repair, remodelling and lift maintenance.
Our headquarters has more than 40,000 m² of facilities, including warehouses, machine shops, assembly shops, repair workshops, offices and a Research, Development and Innovation Department (R+D+I), which has lift test towers to test and validate our products prior to their mass production and commercialisation.
We also operate more than 100 local offices which are equipped in accordance with the applicable national and international regulations.
We have a system of quality management for the design, production, assembly, installation and final inspection of lifts which is in compliance with the Lifts Directive 2014/33/UE  Annex XI (Module H1).
WE ARE ALWAYS AT YOUR SERVICE
We have a wide range of products
Embarba designs, produces and installs more than 1,000 lifting devices annually. We have a customer base for our after-sales service of more than 30,000 installations, about 5,000 being lifts of other brands. For this, we have a human resources team, both direct and indirect, of 800 people spread throughout the whole of Spain Within its expansion policy Embarba forecasts boosting its international presence. Embarba is dedicated to lift maintenance
WE ARE ALWAYS AT YOUR SERVICE
We have a wide range of products
MAINTENANCE
We have sufficient material, human and technical resources for lift maintenance of any brand; The availability of material is total, as the National Confederation of Construction (CNC) reports in their respective reports
EFFICIENCY AND ENERGY SAVINGS
Electric motors have a higher efficiency (around 90%) and can be supplemented with frequency inverters that produce smoother starts and brakes, so that the high consumption of the current peak is reduced
FULL REPLACEMENTS
We offer the possibility to completely replace the elevator gaining in comfort, safety and energy saving, so that your electric bill is reduced. We are committed to finding the best option for replacing your elevator or lifting device
RANGE OF SERVICES
We adjust to your needs with each package of services according to yours requirements and their needs
We have the necessary administrative authorizations that allow us to develop maintenance of elevators products and solutions.
PREMIER
24 h  Service
Civil liability insurance
Technical and legal advice
Energy efficiency study
Preventive maintenance
PREMIER +
All service  "PREMIER"
Corrective cover  80%
Corrective maintenance
Repairs of parts
Replacing Parts
PLATINUM
All service "PREMIER PLUS"
Corrective cover 100%
Preventive service
Energy efficiency
Special visits
MANY PEOPLE TRUST US
We currently move 3 billion users around the world in one year
Embarba offers its service around the globe to buildings of all kinds, from the smallest single-family dwelling through neighborhood communities, hotels, transport centers, large corporations or gigantic towers, all of them have trusted us to meet their needs in elevation. Here we leave a selection of the most representative and show you that we are very close to you in your day to day.
WE WANT TO KNOW
We want to be in your day to day
Our mission is to improve the lives of people and give you a solution with our range of products and services with a personalized and close advice
MEET OUR FAMILY
More than a company, a family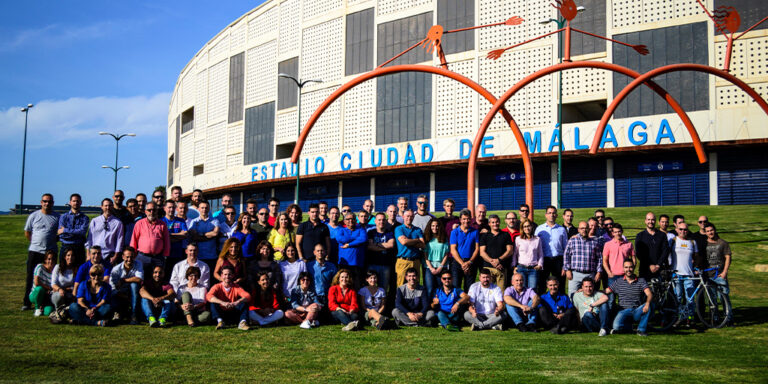 Meet more members of our family around the world from our national and international delegations