MECHANICAL STAIRS
Our other lifting solution with high traffic of people
Mechanical stairs. The escalators stand out for their robustness and the facility they have to transport a large number of users to different levels in a short period of time (up to 9,000 people per hour).
Our designs offer passengers an excellent quality in their components, as well as the safety required by current regulations; In this last point, we try to be above expectations.
This mobility solution is designed for areas with large crowds of visitors such as shopping malls, hotels or official buildings and can be installed indoors or outdoors.
CATALOG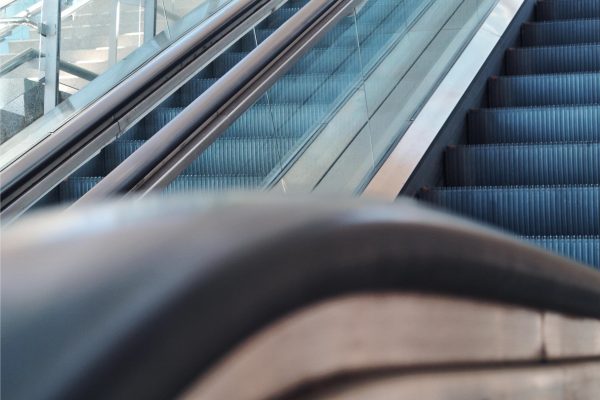 These types of systems are frequent in airports to facilitate access in long stretches between terminals or within them. They are also found in supermarkets with several levels, since unlike escalators, they also allow transport with the cart. The angle of inclination must not exceed 7º or 12,3% in order to be considered suitable for people with reduced mobility.
The travelators have variable speeds, which increases at the beginning, shortly after detecting a weight and it is reduced shortly before it leaves the belt. The difference in speed is approx. Factor 1,8. The technical solution consists of separating or approaching the plates in the central zone, thus achieving difference speeds in different sections of the same belt.
CATALOG
To know more about this and other products, access our catalogs